Accounting Made Easy
Bookkeeping
To the extent you ever close your eyes and imagine the life of a bookkeeper, you probably have a vision of dreary offices and the quiet but constant feed of keyboard clicks as thousands of transactions are mindlessly entered into some computer.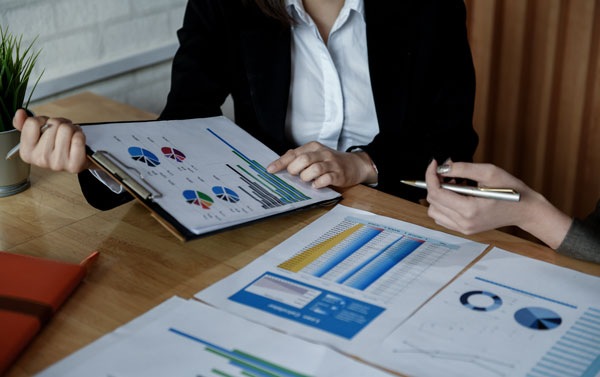 Bookkeeping Pros
Bookkeeping Services
While the goals of a proper bookkeeping system hasn't changed from this vision, the methods certainly have, and BKA's philosophy on bookkeeping reflects this.
Having worked with dozens of small businesses from before they wrote their very first check to all the way through an enterprise with dozens of entities and over fifty checkbooks, Ben has the perspective to lay the right foundation so that the accounting function runs smoothly from day one and there are no late nights filled with manually entering data, trying to balance the books, and cursing the accounting gods.
Ben has found that the right accounting systems leverage technology so that the software does the heavy lifting.  Proper accounting systems should answer important questions like "how much money do I have," "who owes me money," "how much money do I owe," and "how much did I spend last month."  Ben's accounting systems are designed to answer these questions and many more.
If you are receiving money from your customers and spending money on operating expenses, but you have no clue how much or where it is all being tracked, or if your only source of data about your business is how much money you have in the bank right now, you need to call BKA today and begin the discussion of how to make your accounting infrastructure help you, rather than letting the bookkeeping slowly become a permanent part of your stress levels.